MEET SNOW AND WOLF
Both Snow and Wolf are fullblooded Registered Siberian Huskies.
Snow is about 6 months old and Wolf is a year old.
They both come from the same parents and are both males.
If you can see the picture very good you will see that
they both have blue eyes. Their eyes are so blue they are
almost white. They are both very strong and very hard
to hold and they love to run. They are not fighters,
they just lay down and are not afraid of strangers. While
the other dogs here bark at everything, they just sit and look.
In June somebody stole Wolf out
of the yard while no ne was home.
SNOW

SNOWWOLF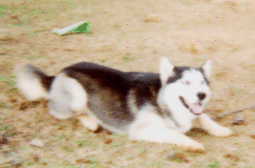 AKA LITTLE WOLF
AKA WOLF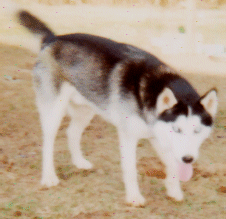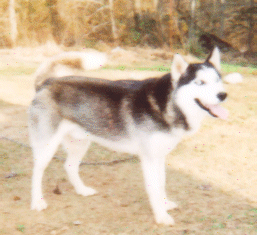 This many have seen Snow & Wolf: